When trying to grow your network on LinkedIn, one thing that matters is the number of connections you have. It's about the people you know and the people you'd like to know. With the more first degree connections you have, the more second & third degree connections you'll also have, making you genuinely one or two connections away from millions of people.
When it comes to sales, business and relationship building, LinkedIn is the top performing social media channel out of them all. However now more than ever, LinkedIn is evolving into the go to place for news, inspiration and much more. So below I've listed 10 great ways you can grow your network on LinkedIn.
Personalise your connection requests 
By making your connection request as personal as possible, it will have a huge impact on whether someone accepts your request or just ignores it. Add a more personal touch by including their name and explain how you know this person or why you'd like to get to know them. Finally try to offer some value in any way possible.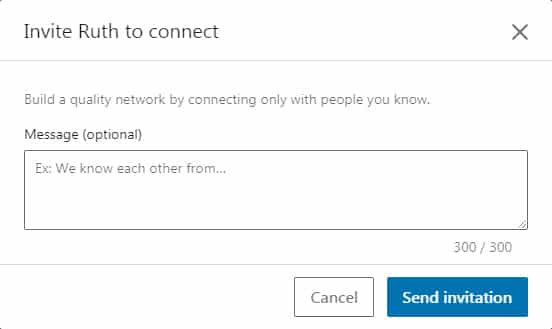 Send Follow Up Messages
So you have a new connection, great, let's not leave it at that. By following up your accepted request you can start to build a relationship with that person. Remember you want quality over quantity, so connect with people you can reach out to engage with on a personal level. 
Network with LinkedIn influencers & tag them 
We don't suggest spamming influencers, however if your post is relevant, then there's no reason why an influencer won't engage back or even share your post to their networks. All you really need is one shared post to help skyrocket your network!
Join & engage with LinkedIn Groups
Try to connect and build relationships with people in your industry. Comment, ask questions and respond to like minded people. After joining a new group you'll see a list of members which engage the most, from there you can send personalised connection requests to expand your network even more. 
Include images & videos in your posts
LinkedIn are known to prioritise native video content on their platform. So by posting videos you'll have a higher chance of making a lasting impression in the newsfeed to your network. Images are great for inspiration which in turn will increase engagement on your posts. Content is king, so posting videos or images will massively increase the likelihood of your post going viral.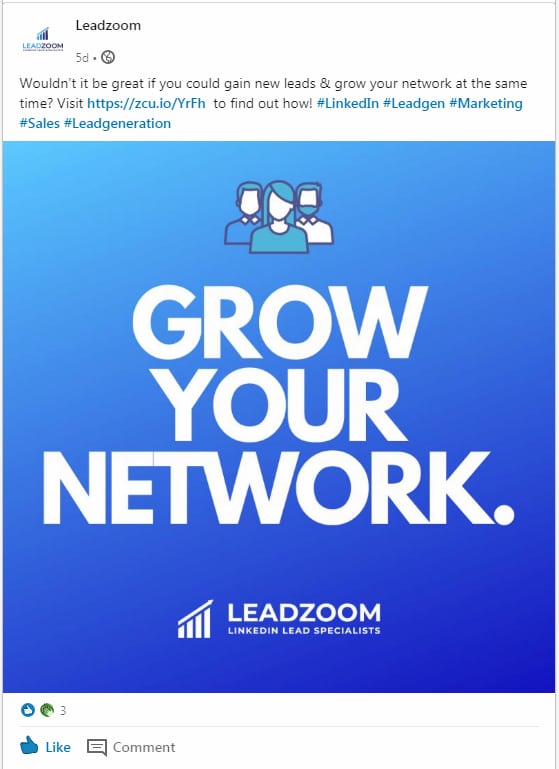 Optimise your profile
Nobody likes looking at an incomplete profile. Make sure you fill in as much information as possible whilst leveraging keywords relevant to your business. SEO is also relevant on LinkedIn, therefore every word counts. Try using variations of your job title, industry and duties to make your page stand out from the crowd. One great tip is to add keywords to the headline of your profile. 
Publish articles 
It would be common practice to copy and share other blogs and articles to your network. However it's more beneficial when these thoughts, insights and ideas are your own! Creating native content is a great way to grow your network and create more engagement with your connections and the wider community. One of the best things about native content is that your network will be notified whenever you post. 
Promote your LinkedIn profile URL elsewhere
Your LinkedIn profile is your resume, social proof, a testimonial plus much more all in one convenient place. By including your URL in your email signature or in your bio on other social channels such as Facebook, Twitter or Instagram, will significantly increase your chances of growing your network even further.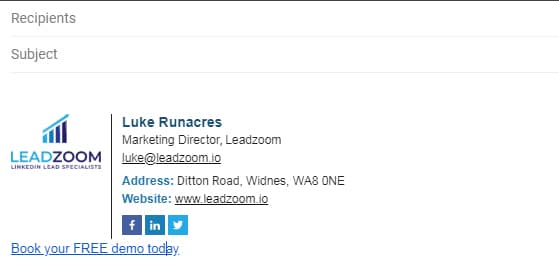 Post Quality Content, Often
This is quite self explanatory. We all know the saying 'content is king', so this is your time to prove it. Unlike with Facebook, Twitter and other social platforms, quality content will stay active on LinkedIn's feed for weeks! Also posting more often will increase your chance of more engagement.
Engage, Engage & Engage
Last but certainly by no means least, engage. Take at least 10 minutes per day out of your busy schedule to engage with your network. Whether you're simply liking somebody's post, or actually commenting and adding value, it all counts! Also make sure you keep an eye out for trending topics, these are a great way to improve and once again grow your network. 
Getting new connections on LinkedIn won't happen overnight. However by following these tips, creating great content and engaging with the right people will grow your network exponentially. So whether it's for your personal profile or on your company page, why don't you get started today!
If you'd like more tips or have any questions then contact us today at hi@leadzoom.io