LinkedIn groups are one of the best ways to engage and reach out to future customers without having to exert much effort on adding people to your list of connections.
We've gone ahead and developed a new feature to bring out a group's full potential. 
Allowing users to send messages to people in a group without having to add them or request connection with them.
Thus, increasing your means of outreach. 
But, first, you must identify the groups that suit your business and join them. Here's a few steps on how to Join Linkedin Groups:
Once you've logged in to your account, go to search bar 

Type a group's name or keywords on the search bar 

Click Search 

Filter the results by selecting

Groups

on the top part of the page

Select the group name you'd like to join 

Then, click

Request to Join
Now that's out of the way, let's dive into how you can create a group campaign on Leadzoom:  
1. Once you've joined these groups, go to your 
tab on the Leadzoom platform. 
2. Click the
tab.
3. You'll see this list: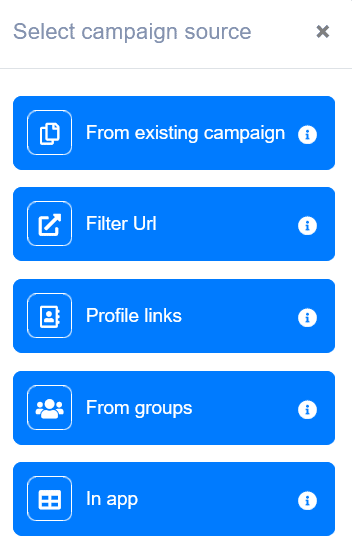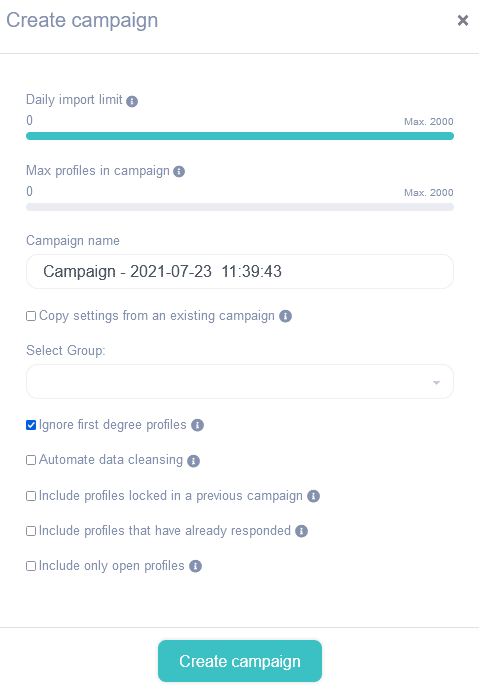 If you haven't joined any groups yet your list would be blank. That's why it's important for you to do this step first before anything else. 
Once you have a group or a list of group, this box would look like this
5. Make sure to check the list below when creating a campaign to ensure that you'll be messaging the right people. 
Keep the boxes unchecked, if you don't want to include profiles from previous campaigns, open profiles and those who already responded. 
You can also watch this video for a quick guide.
If you have any more questions be sure to contact us at support@leadzoom.io so we can assist you further.